In our homestead cottage, (which we lovingly call the Bull Pen), you should find everything needed for a comfortable stay. Additional to the beautiful rustic rooms is the kitchen you may use as your own, and outside on the veranda we have provided a fridge and a BBQ for your use. Unlike the Shearer´s Quarters, these rooms provide 24h power - which we hope you are too busy exploring our wonderful Gabyon to need!
Prices
Adults: $50 per person per night
Children: $25 per person per night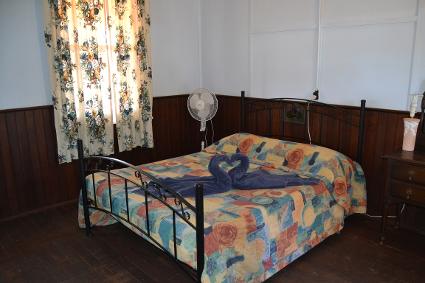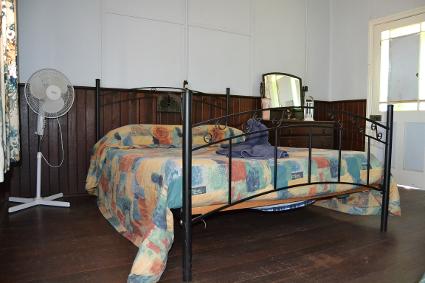 When staying in our Homestead Cottage you can enjoy the use of our freshly renovated bathroom, a real outback luxury.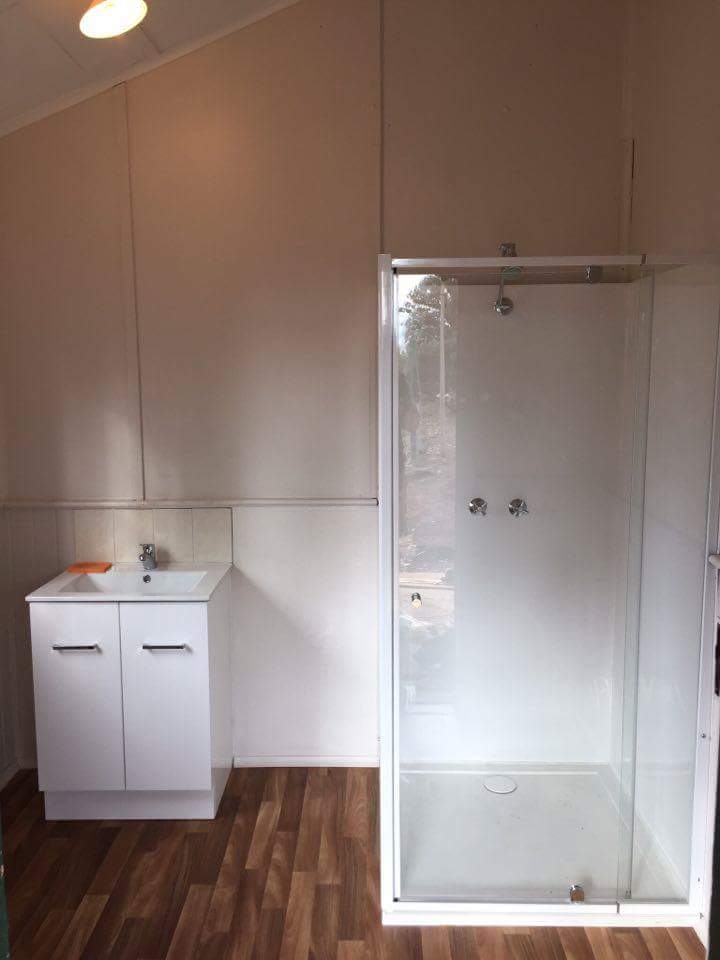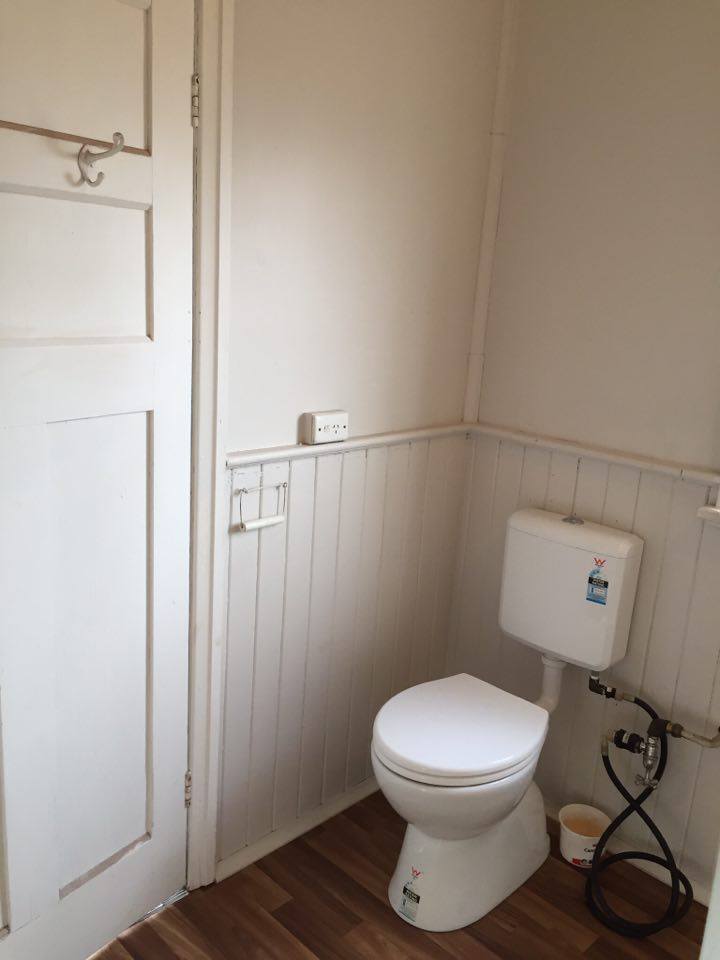 - Plates & bowls
- Cups & glasses
- Cutlery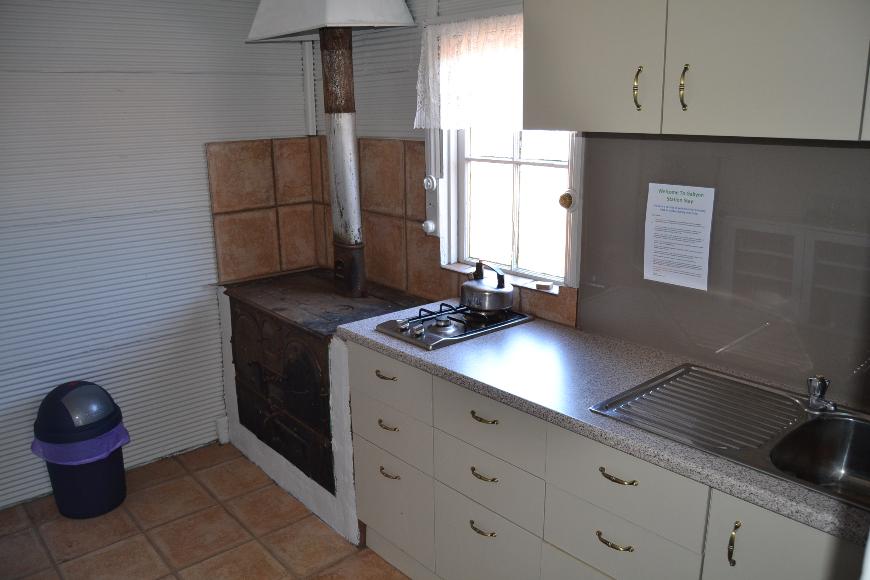 - Wood stove
- Gas cooktop
- Pots & pans
- Cooking utensils